Are you considering buying a new home in Greenville? From iconic landmarks to delicious fine cuisine, there are many things to do in Greenville, SC. Ranked in the
top five of America's best small cities
, Greenville offers a nice balance of lavish shopping boutiques, exotic dining restaurants, and gorgeous outdoor scenery. With walkable streets in downtown Greenville, captivating mountains and waterfalls, and premiere country clubs, Greenville is a small but rapidly growing city with an eclectic number of things to offer its residents. Read on for the top six things to do in Greenville, SC.

For nature enthusiasts and casual hikers, the Paris Mountain State Park is the perfect retreat for outdoor adventures. Spread across 1700 acres of land are many top-notch camping and picnic facilities, four tranquil lakes, and an open swimming area. There are also many miles of trails for hiking and biking. Hike one of the many trails, and you will be treated to the marvelous sight of a majestic waterfall. You can then effortlessly lounge at a picnic table while reveling in the beauty of the surrounding trees, water, and diverse wildlife. Whether you are heading to Paris Mountain State Park for a fabulous camping weekend or taking a refreshing morning walk, this outdoor retreat close to downtown Greenville is the perfect opportunity to connect with nature.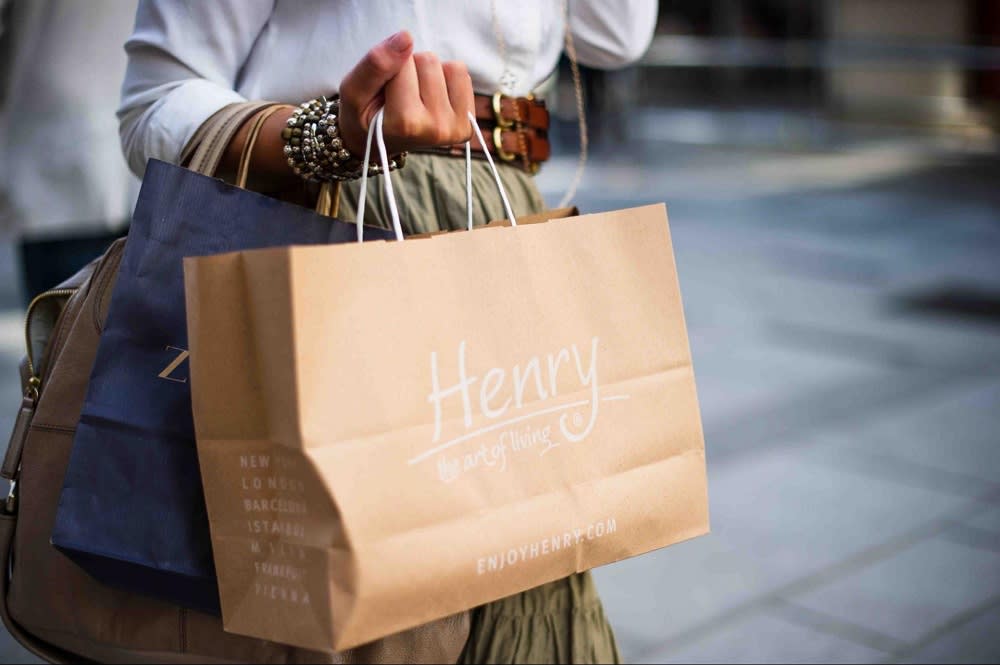 Stroll down the premier Augusta Street in Greenville Downtown, and you will see a variety of high-end lavish shopping boutiques. Consider the elite shop
Augusta Twenty
, which has a variety of high-quality, upscale brands such as Algolde, Natalie Martin, Jonathan Simkhai, and IRO Paris. This is a stylishly modern shop where you can find many distinctive casual and modern outfits surrounded by contemporary paintings and comfortable furniture. Consider also elegantly designed
Monkee's of the West End
, where you can shop in luxury under a gorgeous chandelier surrounded by captivating zebra patterns. At Monkee's, you can find many opulent brands such as Gucci, Louis Vuitton, Alice & Olivia, and Eileen Fisher. These are some of the best shopping boutiques on Augusta Street in downtown Greenville.
Venture out toward North Main Street and find the
Coleman Collection
. In this exclusive shopping boutique, you can make a private reservation to be fitted for high-end clothing curated by fashion experts. At the Coleman Collection, you can expect to find luxury brands such as Sara Campbell, Edward Achour Paris, and Helen Kaminski. Whether on Augusta or North Main Street, Greenville Downtown is an upscale shopping oasis for anyone wanting to indulge in highly-desired retail therapy.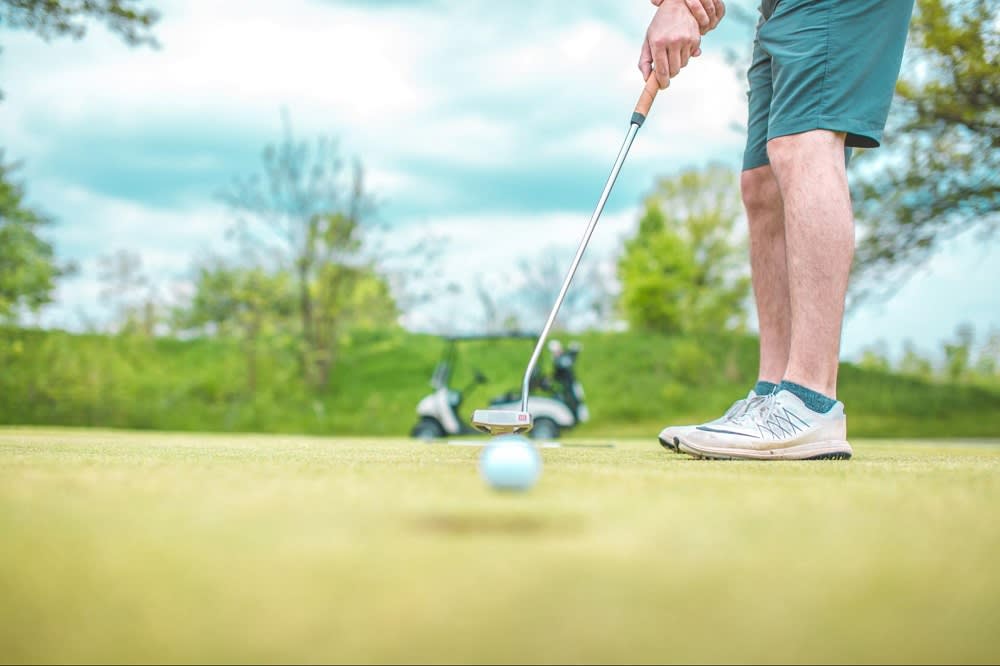 Located south of downtown Greenville is the exclusive Greenville Country Club. The Greenville Country Club offers two impressive nationally recognized 18-hole championship golf courses, which elite golfing professionals designed. One of the golf courses, Chanticleer, has been ranked in the
top 15 as one of the best golf courses
in the state.
The Greenville Country Club is one of the most family-oriented country clubs in Greenville, SC. This country club includes amenities such as a full-service pool house and two expansive swimming pools for competitive swimming and family-friendly fun. The Greenville Country Club also boasts a 17-court tennis complex serving members of all ages and skill levels. Between the fun and games, members have exclusive access to six luxurious dining experiences featuring fresh and locally grown food on the rotating menu. Becoming a member of the Greenville Country Club offers incredible benefits for every family member to forget the stresses of daily life while relaxing in luxurious comfort and ease.
One of the most prestigious downtown Greenville restaurants is Larkin's on the River, located adjacent to the Reedy River on North Main Street. From the white linen tablecloth and impeccable service to the softly lit chandeliers and warm ambiance, there is luxury in every nook and cranny of this restaurant. Larkin's on the River serves the choicest cuts of steak and seafood and refreshing homemade cocktails to complete your sophisticated culinary palate. Whether having a romantic date night or a casual night out with friends, you will enjoy experiencing a new selection of delectable cuisines while having a front-row seat to the tranquil iconic Reedy River.
Located at the iconic
Falls Park on the Reedy
, Jianna is a downtown Greenville restaurant that serves authentic Italian cuisine using fresh and locally produced ingredients. Under the
leadership of world-renowned chef
Michael Kramer, the pasta is carefully handcrafted, and each dish is given a distinctive touch, elevating it to elegant proportions. There is also an extensive wine list, drawing influences from Italy and the United States. Indulge in an exceptionally crafted pasta dish or fresh oysters with a side of Prosecco wine while enjoying panoramic views of the cityscape and Falls Park on the Reedy.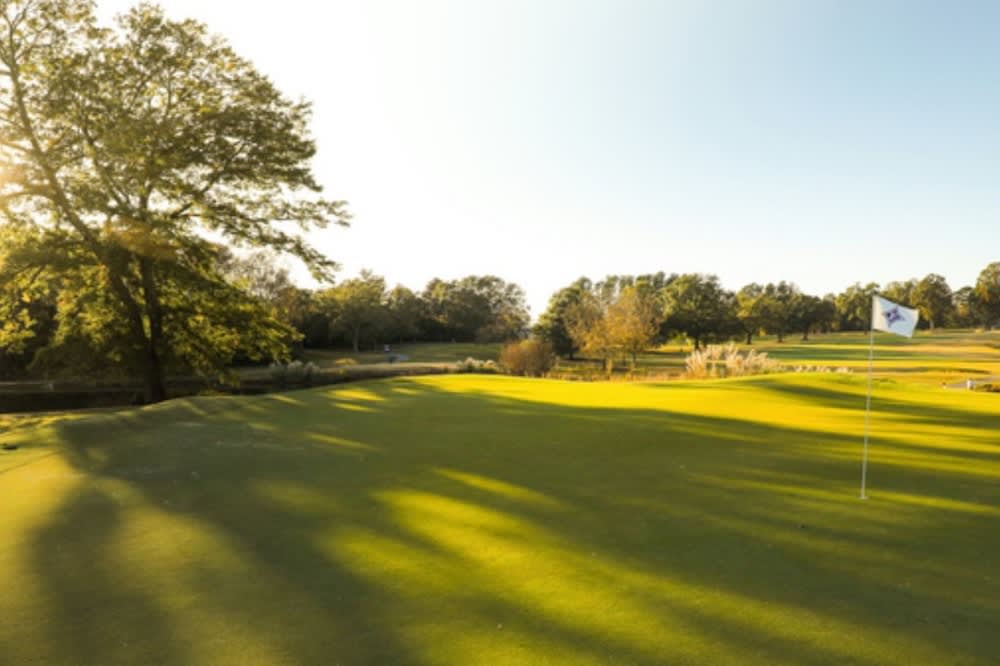 Located north of downtown Greenville is the 170-acre award-winning Furman University Golf Club. With an annual pass, members can play golf competitively or leisurely on a demanding 72-layout golf course. After playing a few rounds of golf, members can stroll to the adjacent and prestigious
Furman University
to visit the on-site rose garden and Asian garden before finishing up with a hike around the iconic Bell Tower. Members can also grab an iced latte and then relax in effortless comfort next to the expansive Furman lake. With seamless integration between the golf club and university, the Furman University Golf Club is an ideal oasis to experience effortless living luxuriously.
From exquisite shopping experiences and elegant downtown Greenville restaurants to exceptional outdoor scenery and exclusive country clubs there is a lot to do in this rapidly growing city. If you are interested in investing in Greenville real estate, contact real estate agent Kiersten Bell, who can provide expert guidance on things to do in Greenville, SC.
Kiersten Bell
can help you find your perfect dream home.