As the real estate world stops being such an aggressive seller's market, it's become more important than ever for people to stage their homes before listing. They need to put their best foot forward to get the right buyer and for the right price. When it comes to listing Greer SC real estate, lean into 2022 trends and Southern-style to stage your home right.
Black accents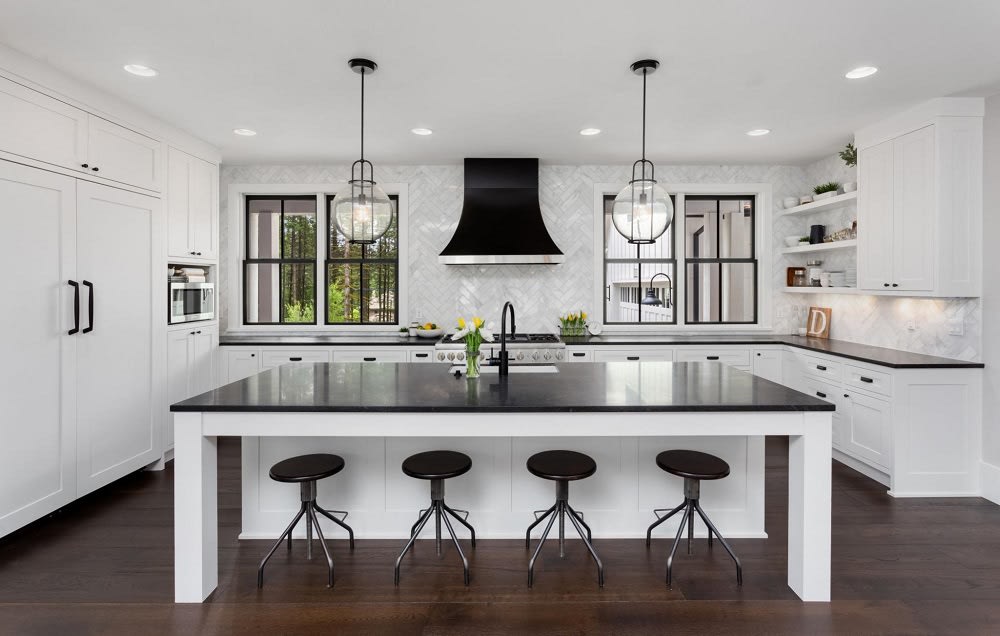 A newer trend that's all about boosting the chic and luxurious feel of a home is adding black accents. Adding black accents to a room design brings a sleekness, boldness, and drama that wows any potential buyer. In the case of houses for sale in Greenville, there are a handful of ways to use black accents to your advantage.

For example, you can start with small staging touches. You could add black accents in your decor hallways to make the entrance grander. Meanwhile, black hinges or shelves make an open shelving kitchen look chicer. On a larger scale, you can tile a bathroom in black and white to make it look luxurious and dramatic. Black furniture can also ground an all-white or earthy room design in bold contrasting color choices. It'll help make your Greer SC real estate listing memorable.
Versatility and durability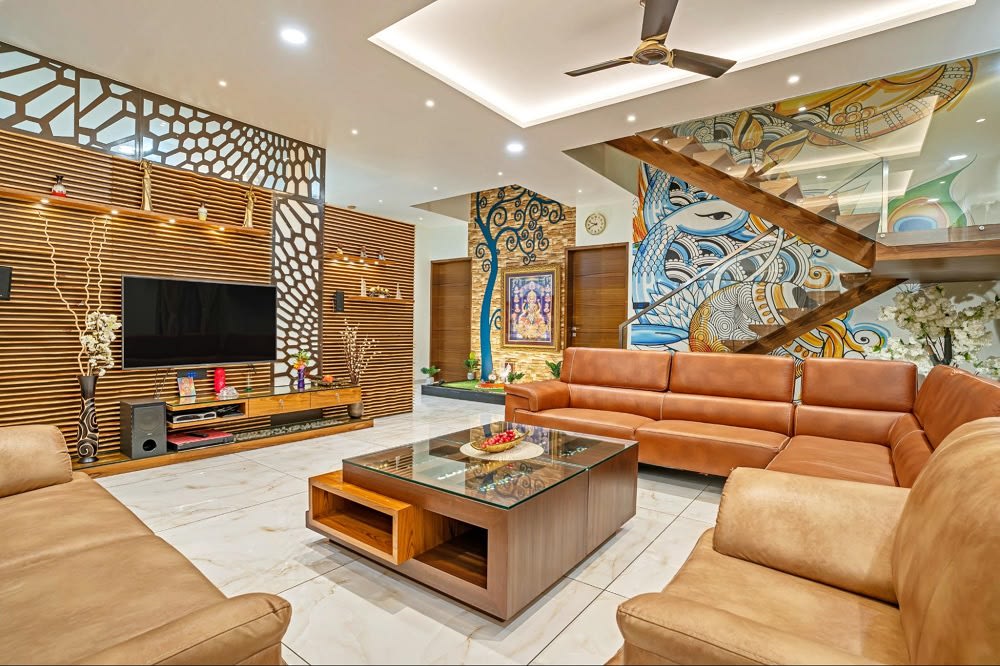 As much as buyers love the memorability of bold staging techniques, the past few years have also made buyers more interested in diverse, durable pieces and designs. For example, when staging Greer SC real estate, show off durable materials like
leather, canvas, microfiber, hardwood, etc
. When creating the functional layout of your space, consider how buyers might use said spaces. You'll want to show them how dynamic each room can be. For example, showing that your
side tables that double as seating
can boost how many people imagine entertaining in this home. It could really draw in social buyers. 2022 homeowners look for a diverse, usable home, so prove with your staging that this home can do that for them.
Relaxation spaces
Outside of places like NYC, Chicago, and Los Angeles, many buyers are lucky enough to buy homes with extra space to grow. While marketing to young professionals looking for houses for sale in Greenville, you should capitalize on the unused rooms in the home. Instead of just staging three or four bedrooms, take one or two of those rooms to make a relaxing space to come home to. For an effective, alluring bonus space, stage a
clean, minimalist room with soothing music, neutral colors, and cozy lighting
. Whether you choose to stage it as
a library, meditation room, exercise space, or craft nook
, the soft furniture and the implications or relaxing activity should draw buyers in.
Vintage chic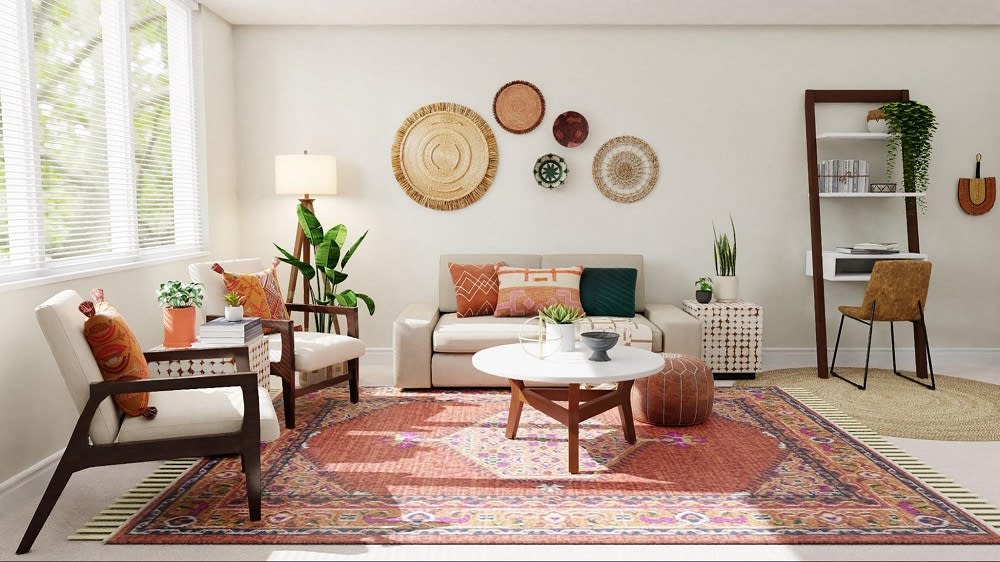 Especially in the historically cozy South, retro styles are all the rage and people should rely on that in their staging. For example, the term "grandmillenial" has become common in interior design. This means when the 20s-30s young professionals use traditionally "old" designs like fringe, furniture skirts, ruffles, etc., and use them in a more modern style. If you want to appeal to the trends, color and whimsy have become the new minimalism. Lean into that in your staging. Rent a bold patterned rug, borrow an unforgettable 70s-inspired wall art, or stage an entire room around the bright pinks and golds of a thrifted, retro chair. You might even love the style enough to bring it into your new home once your Greer SC real estate sells.
Paint it green
Over the past few years, green has emerged as a champion color of home design. As the white kitchens of the mid-2010s fell out of style, the more natural emeralds and sages of the world took center stage. It's reached a fever pitch in 2022, as Benjamin Moore has named their color of the year the
silvery green October Mist
.

Any staged home could use a fresh coat of paint to overwrite the years of wear that your walls have gone through. Any shade of muted green is a great option. It helps buyers looking for houses for sale in Greenville think of the outdoors while inside. And if green isn't exactly your style, other natural colors like lavender purple, sky blue, and cream are very popular, too.
Seeds of style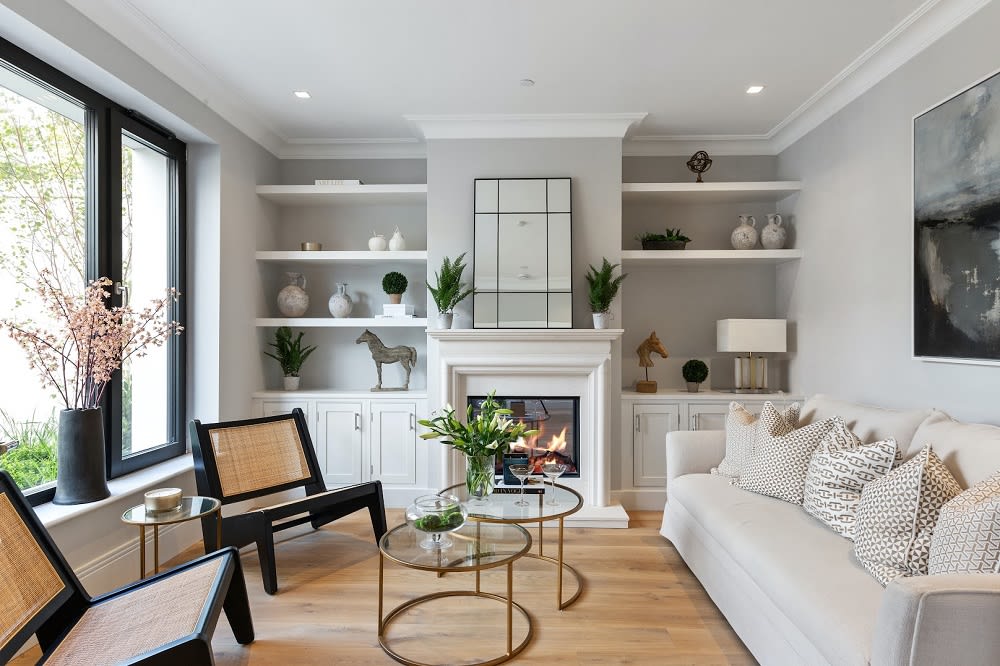 Few style tips have an iron grip on interior design like organic and natural trends. When looking to stage your Greer SC real estate, look around you and think about how you can best bring the outdoors inside. You could do well for yourself staging-wise just by picking wildflowers and putting them in a vase in the living room.
If you want to pick some outdoor-inspired furniture, look at rattan, cane, and wooden materials. With each of these materials, you can have
chairs, shelving, vases, lighting fixtures, furniture bases, and more
. They can add a welcoming, natural flair to your staged home.
Textures and patterns
If you want to keep your staging simple, one of the best things you can do to help out a simple, "fine enough" room is by adding textures and patterns. Most people aren't completely clueless when it comes to design, they just lack the dimension of professionals. So, on your cozy couch, add a few faux fur pillows, or toss a velvet blanket on your bed for visual and textural contrast. Unique fabrics like sequin, satin, wool, canvas, burlap, and others can make a huge difference in how people see your home. Rely on
items like rugs, pillows, blankets, and lighting fixtures (aka accessory items)
to help add dimension to your interior designs and make your Greer SC real estate absolutely unforgettable.
Ready to get your home ready to sell? Reach out to local agent
Kiersten Bell
for guidance.